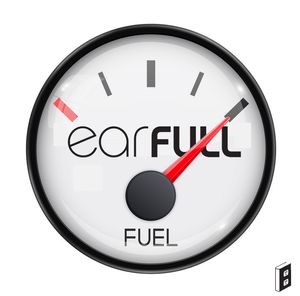 ABOUT
EARFULL -- A performance series featuring writers and musicians doing their respective things in an intimate setting.
WRITERS read from their new books, or about-to-be books, or right from their crumpled up notes. 
MUSICIANS range from harpists to sitarists, from solo songwriters to full-on rock bands.
FOOD & DRINK are always available and socializing between acts is a must - because the camaraderie we create among the audience and the artists is really the whole point behind every EARFULL SHOW!   
EARFULL BEGAN as the brainchild of bookstore connoisseur Tim Huggins, and Boston musician and author Jen Trynin, created from their shared goal of bringing book and music fans together. They believed that - given the right environment - book people will love the experience of live music, and rock people will realize how cool it is to hear great authors reading their work aloud. Back in the early 2000's, Tim and Jen teamed up with the folks at Q Division Recording Studios and found the perfect spot to begin hosting their weekly events: the late, great Kendall Cafe in Kendall Square. 
EARFULL IS BACK! Look for Earfull shows at clubs, bars and restaurants in a city near you - as soon as, you know, well, you know. 
 "Earfull is the best thing to happen to literary readings since the folding chair. Good music, good stories, a cool place to hang out – what's not to like?"  -- Tom Perrotta, author of Mrs. Fletcher, The Leftovers, Little Children, and Election